Company D.N. Nautica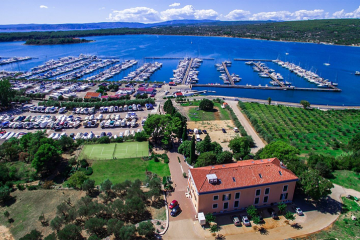 The company D.N. Nautica is based in the Punat Marina, the largest and loveliest marina on the island of Krk, in the former berths of the charter company Daranji d.o.o. where I was employed for ten years and responsible for the complete maintenance of all vessels and client relations.
After many years with Daranji, I decided to set off on my own and establish my own company, based on my many years of experience that are essential to ensure that high standards are maintained to the satisfaction of all parties involved. This primarily refers to caring for clients who have chosen the best form of vacation, far from daily worries and obligations, sailing the sea.
Once you arrive on our vessel, we take over and we are at your disposal all the time to ensure that your vacation becomes a beautiful memory. We currently have 28 boats in our fleet .